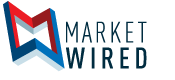 TST Legacy Records and Tha Fixx Brings Hip Hop's Finest to A3C With an A-list Artist Showcase to Include Trae Tha Truth, Starlito, B.Bandz, Ripp Flamez, Don Trip, KP Tha Profit and Others
Welcome to Tha South Showcase Lights up Downtown Atlanta on Friday, October 6th at the Largest Hip Hop Festival in the South
/EINPresswire.com/ -- ATLANTA, GA--(Marketwired - October 05, 2017) - TST Legacy Records, one of the music industry's newest independent record labels partners with Tha Fixx, a leading music festival producer for the Hip Hop industry, to bring the legendary "Welcome to Tha South" showcase to A3C on Friday, October 6th, 2017 at the Mammal Gallery, a hot artist spot in downtown Atlanta.
Welcome to Tha South has rapidly become a legendary and respected music showcase that launched at SXSW over five years ago and expanded to A3C in 2014 due to its popular up and coming artist roster, music showcases and hip hop flare.
This will be the first time TST Legacy Records brings a full roster of clients to a music festival of this nature, including top R&B and Hip Hop artists, 4S and Tunez, who will also be playing on music showcases at the festival.
"We are looking forward to creating a music legacy with our TST roster of talent coming into the industry and looking forward to taking A3C to new levels this year with B.Bandz and partnering with The Fixx at the Welcome to Tha South Showcase," says Brian tucker, CEO of TST Legacy Records.
Along with headliner Trae Tha Truth and other leading artists such as Starlito and Don Trip, TST Legacy's latest Hip Hop prodigy and Fresh Prince of Hip Hop, B.Bandz, will be joining the marquee artists coming off his Fresh Tour throughout the West Coast.
"This is going to be a great year for all our artists and we are looking forward to producing Welcome to Tha South, one of A3C's biggest showcases again this year," said Brian Hobbs, Producer and CEO of Tha Fixx. "We are excited to combine some of our A-list talent with TST Legacy artists to give Hip Hop fans a hell of a show this year"
The A3C Festival & Conference is the preeminent hip-hop festival in the US and is widely known for putting on some of the largest Hip Hop showcases for rising artists and showing love to the veterans in the music industry.
About TST Legacy Records:
TSTLegacy.com was built on a family legacy of music producers and managers to discover and develop independent artists. From touring to music production and brand development, TST Legacy offers artists the opportunity to distribute their music across all major digital platforms without sacrificing their artistic integrity and financial freedom.
About Tha Fixx
ThaFixx.com was launched in January 2010 as an outlet for Texas artists to be heard worldwide. After quickly becoming one of the premier outlets for southern rap music online, ThaFixx moved into the world of event promotion. From 2012-2015 ThaFixx successfully promoted over 30 concerts and events in the central Texas area. ThaFixx gained a reputation for booking artists early and knowing who was next to blow up. That sense of "whats next" helped them branch off into festival showcases with the annual Welcome To Tha South showcase at SXSW and A3C which has featured artists such as Kevin Gates, Russ, Nick Grant, The Sauce Twinz, K Camp, Trae Tha Truth, Peewee Longway, Ty Dolla $ign, and many more since its inception in 2012.
Powered by